What does it mean to become a doTERRA advocate?
If you have been wondering about the pros and cons of the doTERRA wellness advocate vs wholesale customer options, it really comes down to what you want from doTERRA
The simplest description is that becoming a Wellness Advocate offers you the opportunity to run doTERRA as a business as well as being able to purchase the products at wholesale. While the Wholesale customer can only purchase doTERRA products at wholesale with the option to upgrade later to a doTERRA advocate, if they feel the business aspect after trying the products would work for them.

If this is all the information you need to become a doTERRA member then click on the enrollment button below and let's get started, however I am guess that most of you who are serious about joining doTERRA would like to know a bit more about what all the fuss is about.
What does it mean to become a doTERRA wellness advocate?
Firstly most of use that join doTERRA are just average people with normal lives, doTERRA wellness advocates come from all backgrounds, countries and walks of life, the one thing they all have in common is a passion for health and wellness and caring for people.

A doTERRA advocate is a person who commits themselves to sharing the benefits of therapeutic grade essential oils with family, friends and the global community. This is achieved by sharing arguably the highest quality essential oil products in the world today.

They generally have experienced the efficacy, quality, purity, and safety of the products. And, while they may not come from a educational background they are often great teachers and communicators. This is a very effective method sharing the products with people interested in knowing how therapeutic grade essential oils works as a health and wellness alternative.

The doTERRA advocate shares the products locally through one on one direct sales via classes or party plan or globally using their personalized webshop. As the Wellness Advocate sells more products they achieve ranks and become leaders in the doTERRA organization.


doTERRA Wellness Advocate details
The doTERRA advocate can earn bonuses and compensation
The advocate receives a personal website to share doTERRA products with others
The wellness advocate gets 25% off the retail prices of all doTERRA products
The advocate has the option of getting 10–30% of orders back in points redeemable for free product through the Loyalty Reward Points scheme
There is also a similar option to receive the cost of your shipping back in points redeemable for free product
If the doTERRA Wellness Advocate places a monthly order over 125 PV they will receive the free product of the month
How to become a doTERRA wholesale customer
On the other hand the doTERRA wholesale Customer has it far easier. The relationship between the wholesale customer and doTERRA is quite simple. The love the products and would like to purchase them at wholesale.
doTERRA wholesale customer details
The wholesale customer get 25% off the retail price of all doTERRA products
Again a similar option to receive the cost of your shipping back in points redeemable for free product
If the wholesale customer places a monthly order over 125 PV they receive free products of the month
The wholesale customer has the option to receive 10–30% of orders back in points redeemable for free product with the Loyalty Reward Points
They can upgrade to a Wellness Advocate at anytime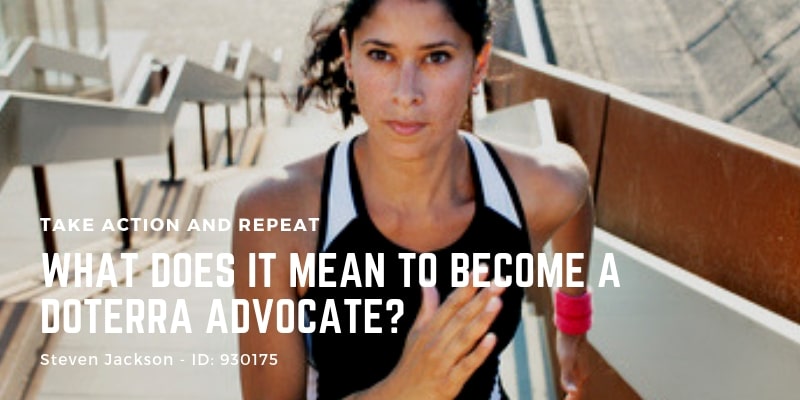 doTERRA wholesale customer vs wellness advocate
Before you choose between becoming a wholesale customer or a wellness advocate, ask yourself a few question
Do you have time to commit yourself to a business? Yes or No
Do you know why you want to start a business? Yes or No
Will you get family support for your business? Yes or No
Do you believe in the products Doterra are offering? Yes or No
Are you willing to learn new skills to become successful? Yes or No
Are you motivated to work on your business everyday? Yes or No



If you can answer "Yes" to all these questions, you are almost ready to become a doTERRA Wellness Advocate, all you need to do is click the enrollment button below:
What does joining doTERRA and being apart of a team mean for the Wellness Advocate?
You may have the time and the motivation but there is still aspect of this business that need to be addressed, so consider the next list of questions very carefully:
Are you willing to read the Living, Sharing, and Building brochures when you receive your Introductory Packet? Yes or No
Are you willing to make doTERRA essential oils a part of your healthy lifestyle routine? Yes or No
Are you ready to start experimenting everyday with your essential oils? Yes or No
Are you will to share the oils with family and friends naturally by just using them around people which will bring questions or comments? Yes or No
Are you willing to talk about the oils and the business opportunity with other people outside your social circle? Yes or No
if many of your answers are "No", I would suggest becoming a wholesale customer and enjoying the products towards a healthier lifestyle and then over time when you have more confidence with the products and opportunity you can upgrade to Wellness Advocate.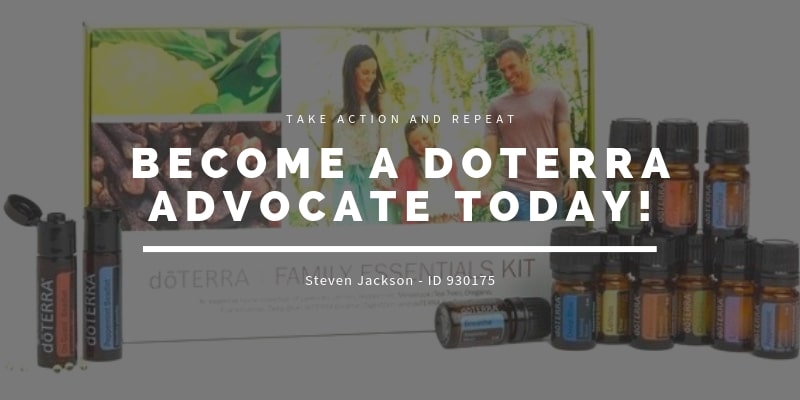 How to become a doTERRA member
The instructions below is a guide to the enrollment process in doTERRA, howeversome countries may have a slightly different process.
Choose your country and language
Put your enrollment details in the form
Choose if you want to be a Wellness Advocate ot Wholesale Customer
Enroller and Sponsor ID: 930175
Choose your enrollment package (Basic doTERRA wellness advocate kits are 35$ however if you purchase one of the doTERRA product based kits the enrollment fee is waived)
Add Other Products
Review your Order
Fill in your Shipping details
Pay for the enrollment
Within a short while you will receive an email from doTERRA confirming your enrollment and then in about 3 days you will receive another email from your Enroller welcoming you to doTERRA.

Note for countries outside the US: For Countries outside the United States you will be asked to select either "Wellness Advocate or Wholesale customer" before continuing to fill in your details
Contact Me
If you have any question about doTERRA products or becoming a doTERRA Distributor message me below and I will get back to you asap…..